Prime Minister's Hibiscus Award 2019/2020
Business and industrial sectors are principal sources of investment and drivers of economic growth and are rightfully the key players in ensuring sustainability in environmental management. This Award presents an opportunity for public recognition of business and industry's environmental accomplishment and leadership and serves to create environmental awareness.
Get experience and make a difference when volunteering with Prime Minister's Hibiscus Award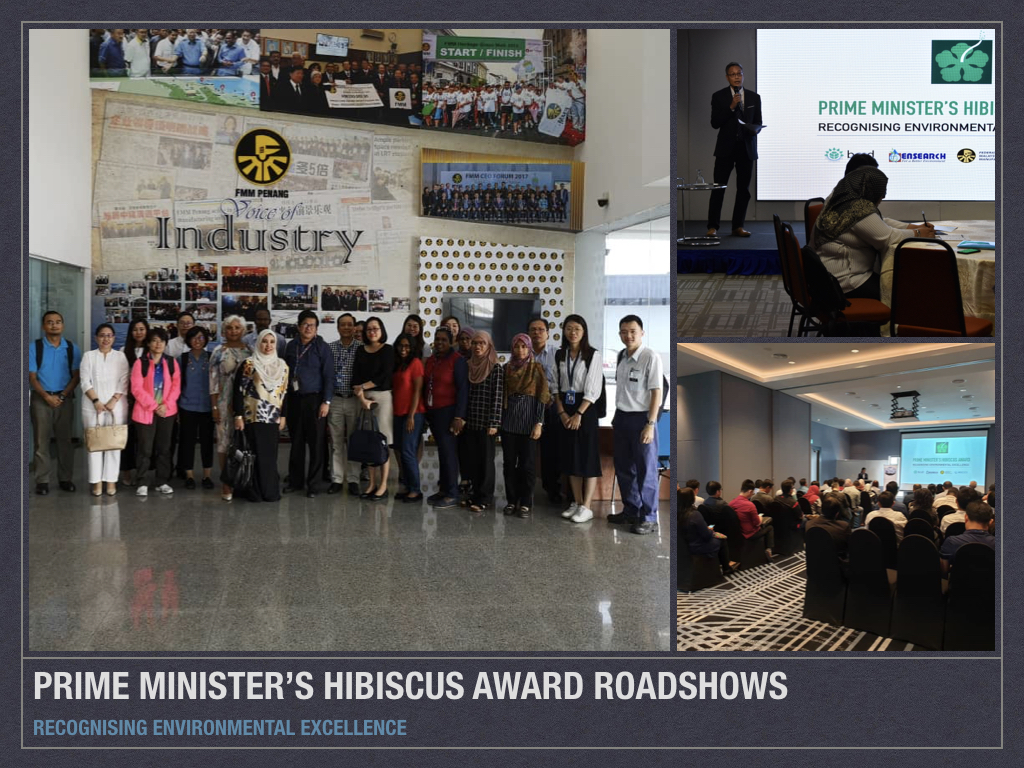 The Nationwide roadshow ends for Prime Minister's Hibiscus Award (PMHA) 2019/2020 – the premier environmental award for business and industries in Malaysia.
Invitation to ENSEARCH: International Conference & Exhibition on Wastes Management - ICEWM2019!